EXTRAORDINARY ARC WELDING PRODUCTIVITY
Experience next-generation steel welding with X5 FastMig, an industrial multi-process welding machine developed by Kemppi in collaboration with professional welders. Available in 400A and 500A models, the X5 FastMig is a versatile arc welding powerhouse built with energy-efficient inverter technology. Touch Sense Ignition enables a reliable, non-short-circuit ignition, which paired with Wise special processes minimizes spatter and creates high-quality welds you can count on.
Made in Finland, the X5 FastMig is built to last. The clear, graphical panel is impact-resistant, fast to adopt, and easy to operate. Well-balanced Flexlite GX welding guns with excellent cooling enhance the welding experience even further. The modular setup and wide range of accessories bring flexibility and efficiency to welding production processes.
BENEFITS
Versatile process selection for industrial welding: 1-MIG, MIG, DC TIG, and stick welding (MMA), as well as gouging

Excellent steel welding properties with

 

WiseSteel, which minimizes spatter and speeds up welding without compromising quality

Operating basics are easy to adopt within 10 minutes

Top-loading wire feeder design ensures ergonomics and safety in all operating positions when changing heavy filler wire spools

Robust, injection-molded plastic casing and impact-resistant display withstand outside blows and challenging work conditions

Ultimate welding comfort and long-lasting, high-quality consumables with 

Flexlite GX welding guns

Energy-efficient inverter technology and dynamic power source cooling

Can be easily connected to

 

WeldEye

 

cloud service, which offers diverse opportunities for digital welding quality and process control
WHAT'S INCLUDED
X5 Power Source 500WP

X5 Wire Feeder 300 Auto

Interconnection Cable 70-w 10m

X5 Gas Cylinder Cart

Flexlite GX 505 W 3,5m Mig Gun

X5 Cooler

TORCH SUPPORT GH 20

EARTH CABLE 50 MM2 5M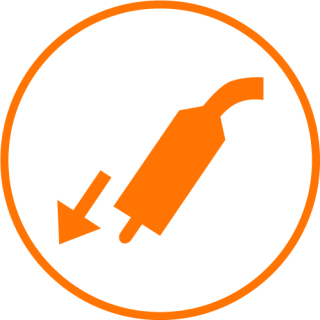 FASTER WELDING, BETTER QUALITY
Overcome the challenges of steel welding and save time and money in after-treatment. Precise ignition and stable arc control and produce quality welds with less spatter, faster than before.

EFFORTLESS OPERATION
Automatic welding parameter adjustment with optimal settings is fast and easy. The graphical 5.7" TFT display wins over both experienced welding professionals and new talents.

FLEXIBLE EQUIPMENT SETUP
X5 FastMig adapts seamlessly to different welding applications and work environments. The wide range of accessories improves welding quality and ergonomics and streamlines production processes.
TECHNICAL SPECIFICATIONS X5
Power Source 500WP
Product code: X5110500010
Connection voltage 3~ 50/60 Hz : 380...460 V ±10 %
Out put 60% ED: 500 A
Output 100% ED:  430 A
Welding current and voltage range, MIG:  15 A/12 V ... 500 A/47 V
Welding current and voltage range, TIG:  15 A/1 V ... 500 A/47 V
Welding current and voltage range, MMA:  15 A/10 V ... 400 A/47 V
Operating temperature range:  -20…+40 °C
External dimensions :  750 x 263 x 456 mm
Weight (no accessories):  39.5 kg
Degree of protection:  IP23S
EMC class:  A
Storage temperature range:  -40…+60 °C
Additional information: Includes WiseSteel special process and X5 Work Pack 1-MIG with 12 welding programs
X5 Wire Feeder 300 Auto
Product code: X5230300000
Wire feed mechanism: 4-roll, single-motor
Gun connection: Euro
Filler wires: Fe 0.8 ... 2.0 mm Ss 0.8 ... 2.0 mm Mc/Fc 0.8 ... 2.4 mm Al 0.8 ... 2.4 mm
Wire feed speed: 0.5 ... 25 m/min
Diameter of feed rolls: 32 mm
Operating temperature range: -20…+40 °C
External dimensions: LxWxH 650 x 230 x 410 mm
Weight (no accessories): 10.9 kg
Degree of protection: IP23S
Wire spool weight, max.: 20.0 kg
Wire spool diameter, max.: 300 mm
EMC class: A
Storage temperature range: -40…+60 °C
Shielding gas pressure (max): 0.5 MPa